![if lt IE 9]> <![endif]> <! >



<! nav end >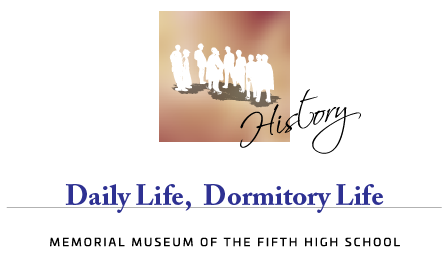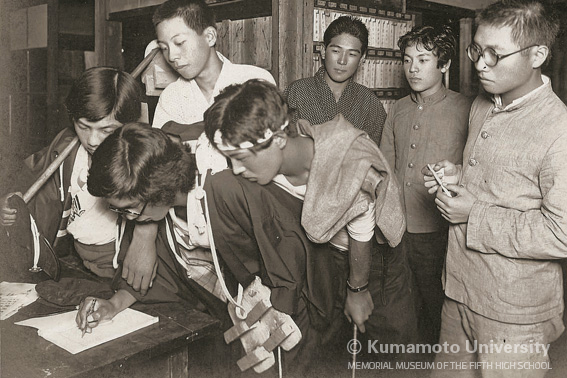 Night shift 1933

In November 1889, two dormitories (a north and a south) were built in back of the main classroom building. At first, a complete dormitory system was planned, but from 1901 only firstyear students lived in the dormitory. In 1913, the dormitory was closed due to an epidemic and eventually torn down. It was rebuilt and reopened in 1915.
These study dormitories were selfgoverning, with a representative and two committee members chosen from among the 2nd and 3rdyear students to remain as residents. Activities included management of the dormitory, cooking, climbing Mt Aso or Mt Kimpo, and rafting down the Kumagawa River.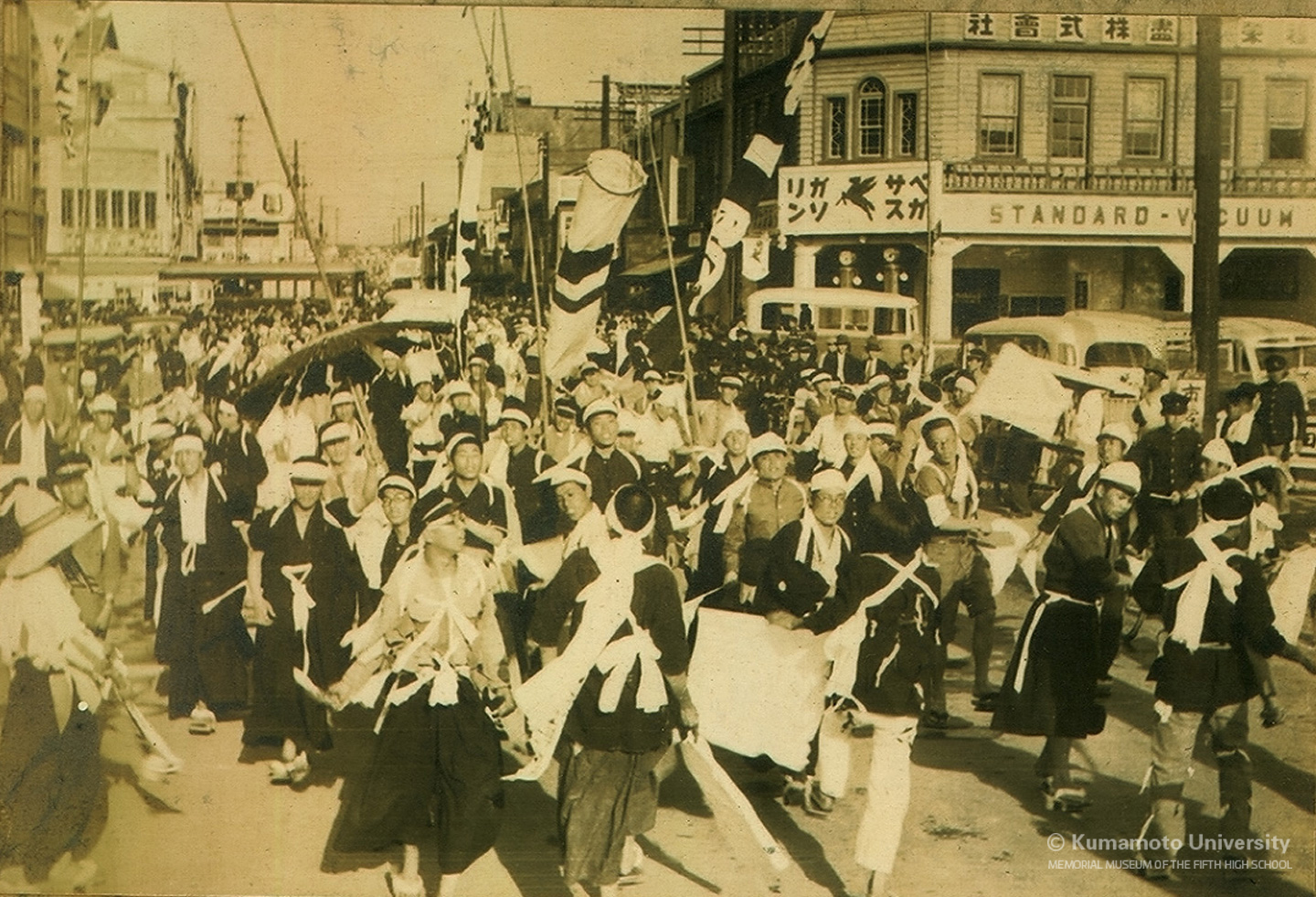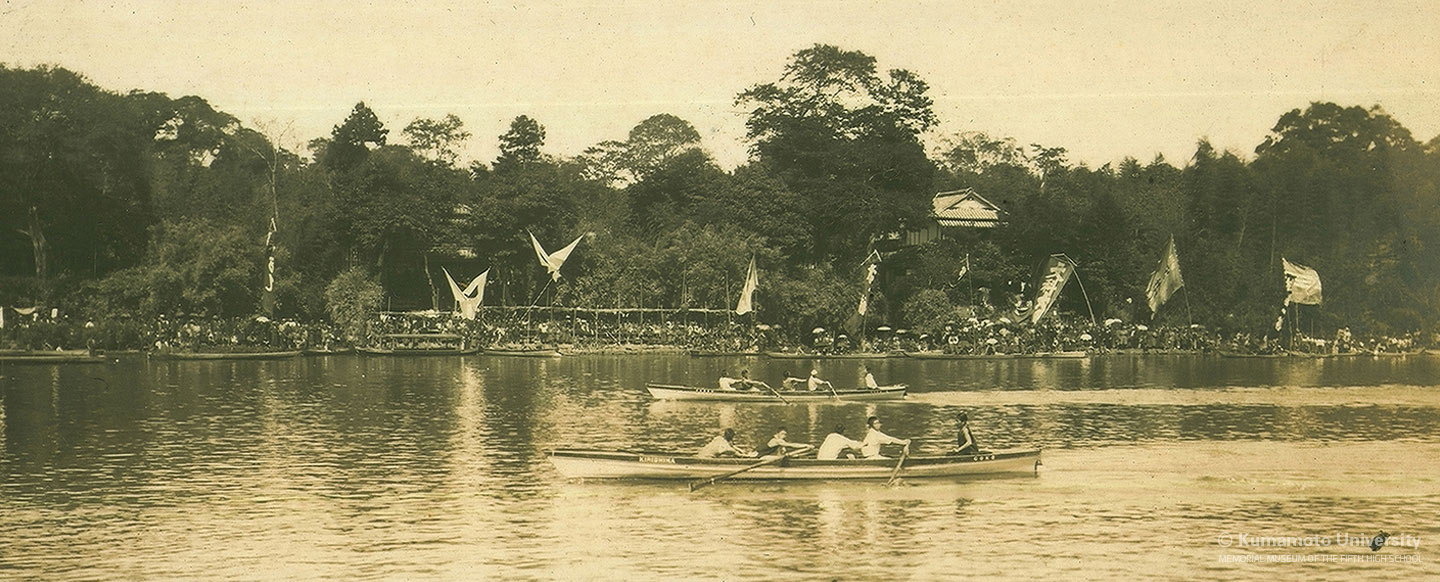 ■Rivalry between the Fifth High School and the Seventh High School
The Ryunankai and its counterpart from the Seventh High School jointly organized competitions in baseball, track and field, and oratory.
Held in either Kumamoto or Kagoshima, these were major events attended by nearly all students. However, after a baseball game in Kumamoto in 1926, a quarrel broke out between the cheering squads, thus ending competition between the two schools until 1946. The last competition was held in 1948
■Magazine of the Ryunan Association
The "Ryunankai Zasshi" magazine ran from November 26, 1891 to March 25, 1948, ending with issue number 255. It published a variety of essays, stories, haiku, waka, works in classical Chinese, research on modes of thought, literary creations, etc.
It also kept records of personnel changes, debate topics and committee decisions, budget allocations and expenditures, club activities, and school events. The magazine was edited by a number of students and faculty members who later became wellknown writers: Murakawa Kengo, Goto Fumio, Shimomura Kojin, Umezaki Haruo, and Kinoshita Junji, among others.


Fifth High School and Kumamoto City