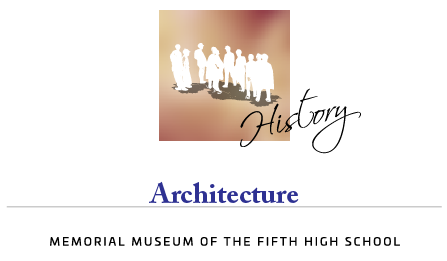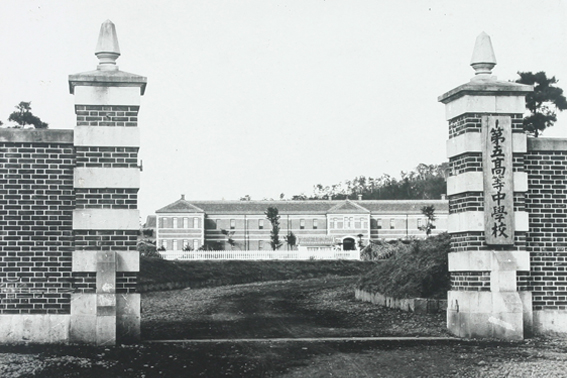 Completion at that time front gate and the main building
-TOMISHIGE PHOTO collections-

In 1888, the Ministry of Education began direct construction of the main classroom building and the chemistry laboratory building, both completed in 1889. The main classroom building is a two-story structure with a hipped roof of ceramic tiles. The interior has a main corridor on the southern side and ten classrooms on each floor. The bricks are laid in the British style, with a wall thickness of 60 cm for the ground floor and about 45 cm for the upper floor.
Windows are tall and open vertically. The interior walls are plaster, and the ceiling is open to facilitate air circulation. The main stairway pillars have a delicate design. The two architects from the Ministry of Education were Yamaguchi Hanroku, who studied in France, and Kuru Masamichi, who attended the College of Engineering in Tokyo where he studied under British architect Josiah Conder. Together they oversaw the design and construction of the First to the Fifth Higher Middle Schools. The names of those involved in the construction are recorded on a nameplate.

■Portraits of the designers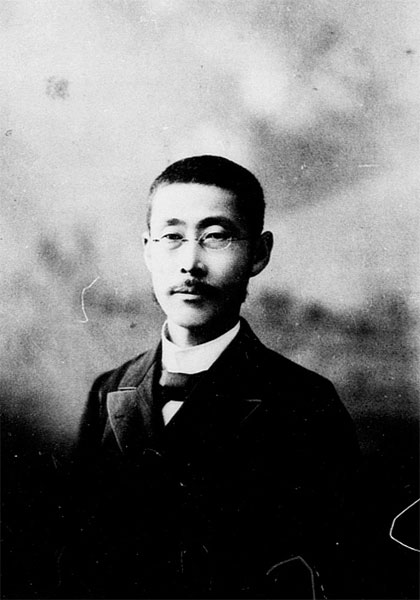 Yamaguchi Hanroku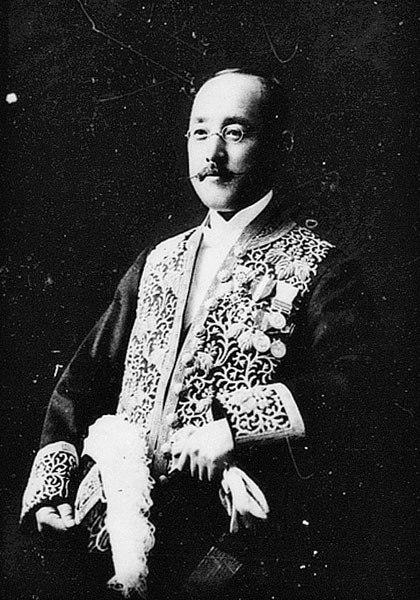 Kuru Masamichi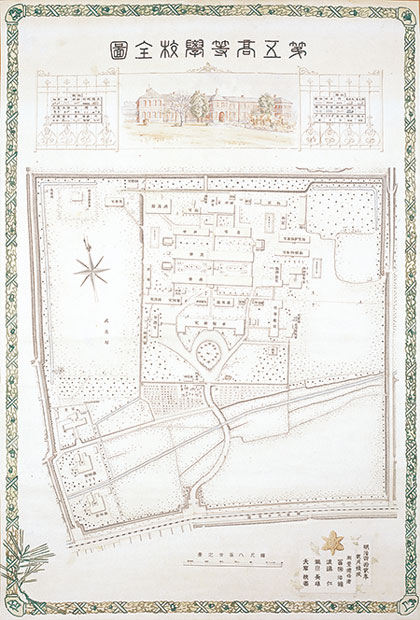 Drawings of school